Sweet and Spicy Pecans – toasted pecans coated in a delicious blend of spices, perfect for a party, get together or gift giving this holiday season.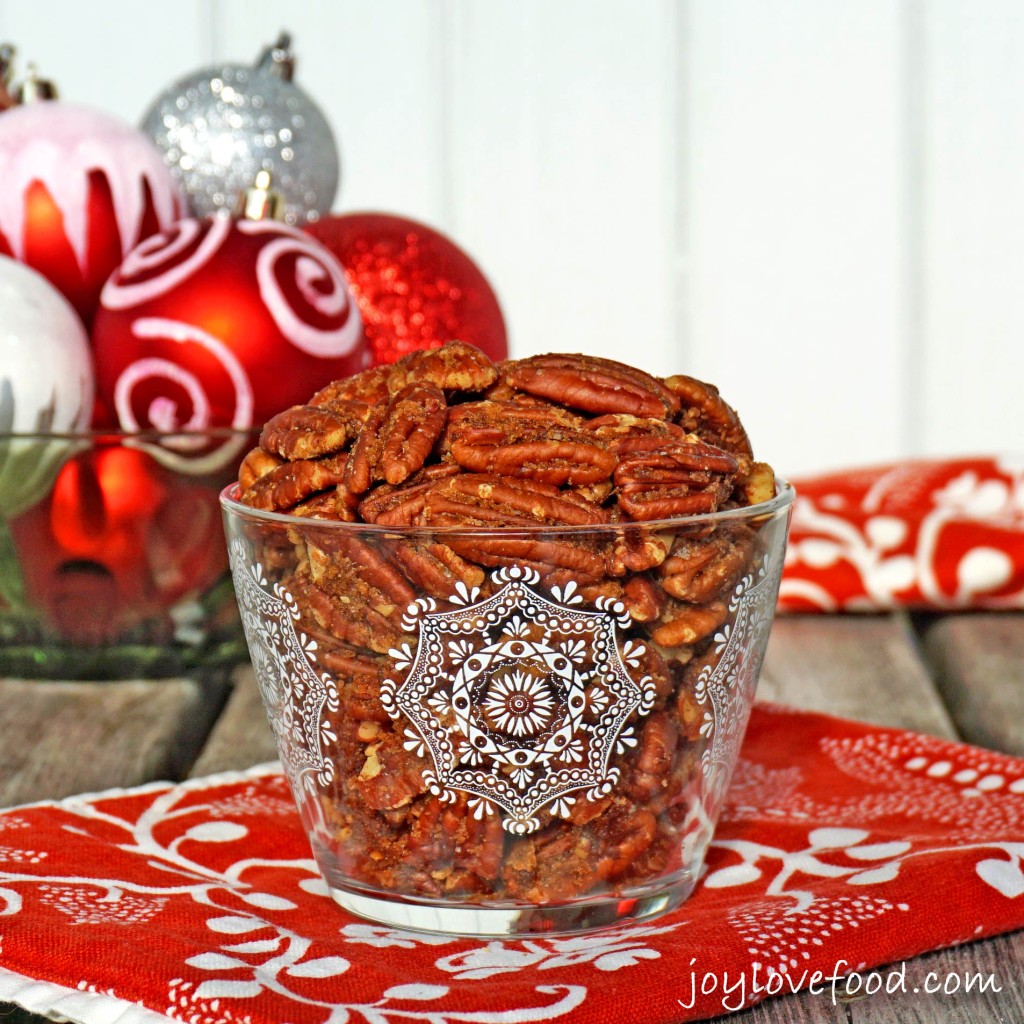 Everyone in my family loves nuts of all sorts, whether on their own, spiced or in a snack mix. Nuts, of some kind, are one of my go-to items for entertaining.
I love sweet and spicy combinations, especially with nuts, and decided to make Sweet and Spicy Pecans for my family's Christmas get together this year.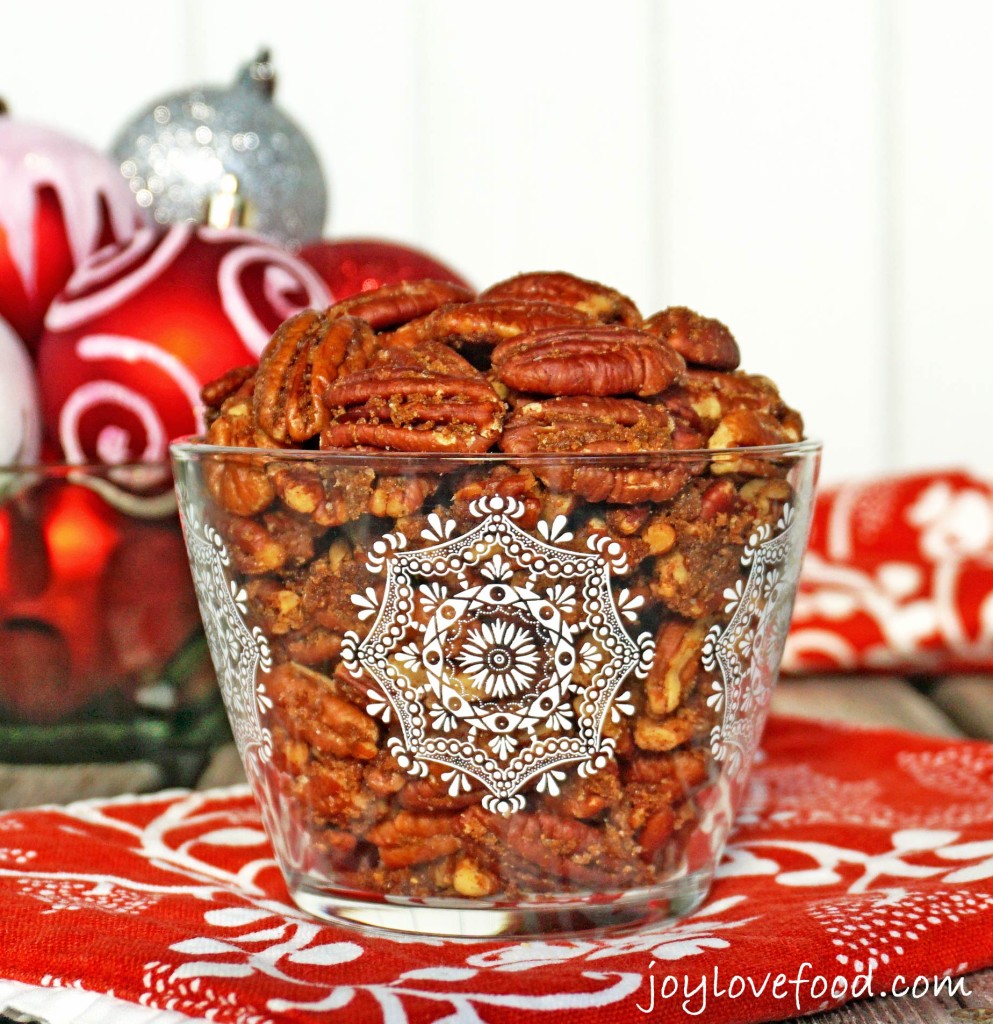 These Sweet and Spicy Pecans are so easy to make. Just toss pecans in a mixture that includes melted butter, brown sugar, cinnamon, cumin and cayenne and toast them in the oven. The resulting pecans are so delicious and smell amazing.
When I'm entertaining out of town guests, I like to set out a pretty bowl of nuts, such as these Sweet and Spicy Pecans, for everyone to nibble on throughout the day. These Sweet and Spicy Pecans are also a great addition to the appetizer table and a wonderful accompaniment during cocktail hour.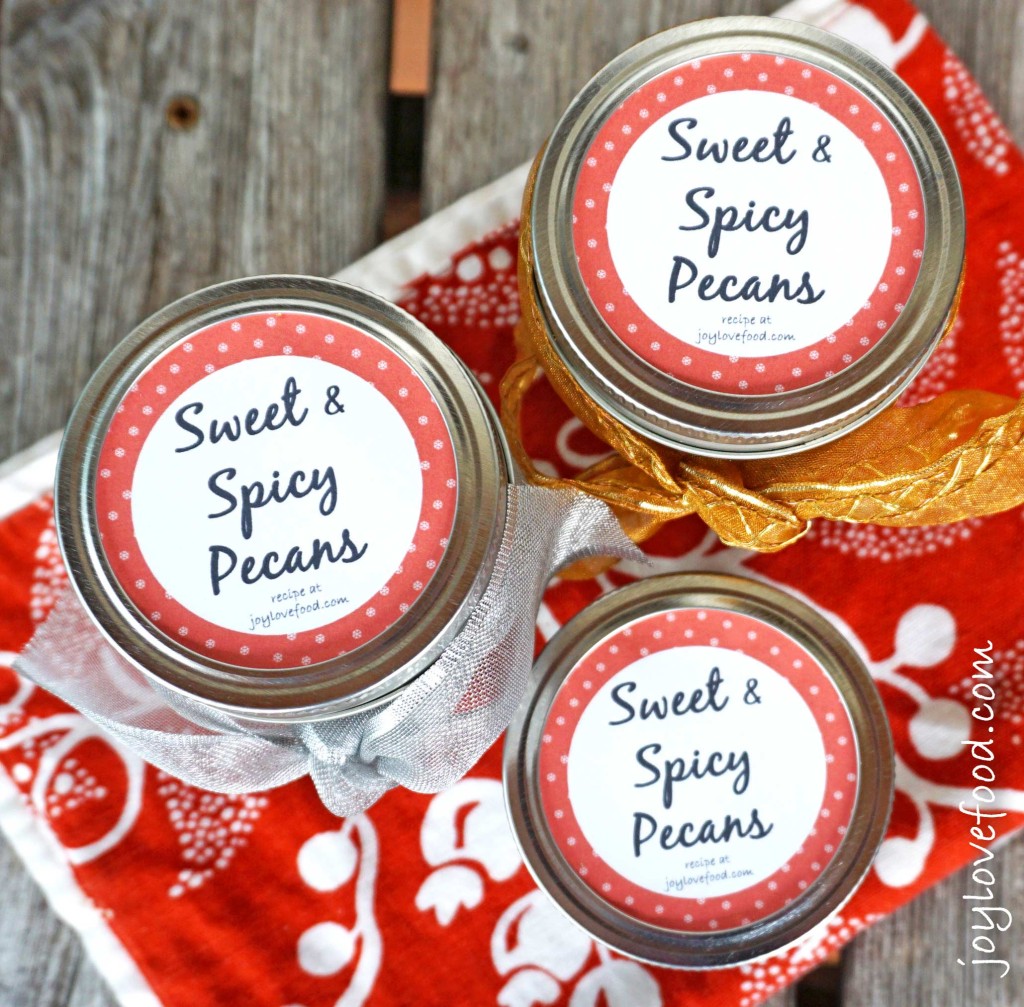 These Sweet and Spicy Pecans are also great for gift-giving. I like to use mason jars for packaging homemade food items and include a pretty custom made label on the jar lids.
For a free printable set of Sweet and Spicy Pecans mason jar labels, click here.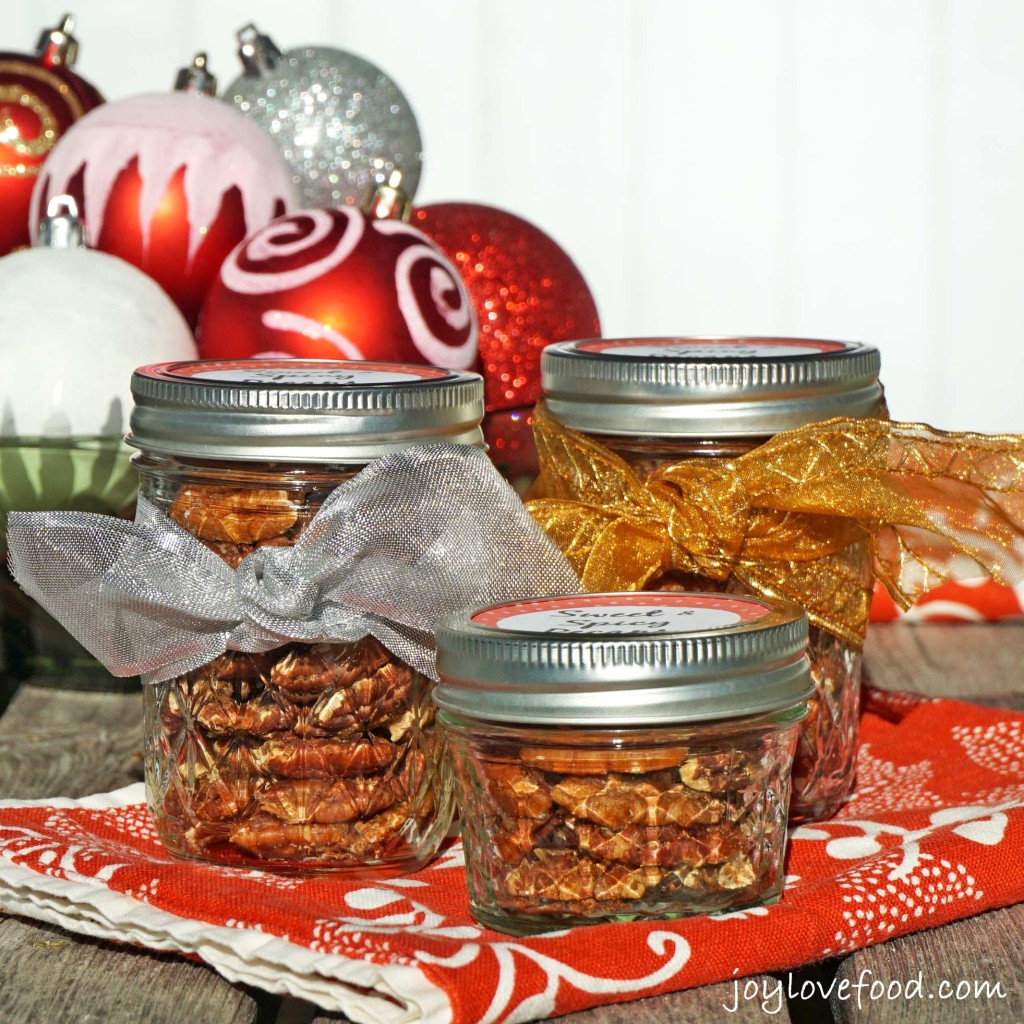 These Sweet and Spicy Pecans, with a delicious coating of sugar and spices including cinnamon, cumin and cayenne, are perfect for a holiday party or get together.
Package these fragrant nuts in pretty mason jars, and add custom labels, for an easy and delicious homemade gift for family, friends, neighbors, co-workers or teachers.
Ingredients
1 16-oz (1 pound) package pecan halves
4 tablespoons (½ stick) unsalted butter
1 ½ teaspoons ground cumin
½ teaspoon cinnamon
¼ teaspoon cayenne
¼ cup brown sugar
1 teaspoon salt
Instructions
Preheat oven to 300°F. Line a cookie sheet with parchment paper, set aside.
Add pecans to a large mixing bowl, set aside.
In a small heavy saucepan, melt butter over medium heat.
Add cumin, cinnamon, cayenne and stir until fragrant, about 15 seconds.
Pour butter mixture over pecans in mixing bowl.
Add brown sugar and salt to mixing bowl, stirring to coat the pecans.
Transfer pecans to prepared cookie sheet, spreading evenly.
Bake in preheated oven, stirring occasionally, until nuts are toasted, about 20 minutes.
Serve warm or at room temperature.
http://joylovefood.com/sweet-spicy-pecans/
copyright 2016 | joylovefood.com