Chocolaty banana mini cupcakes topped with a creamy layer of cream cheese and chocolate chips!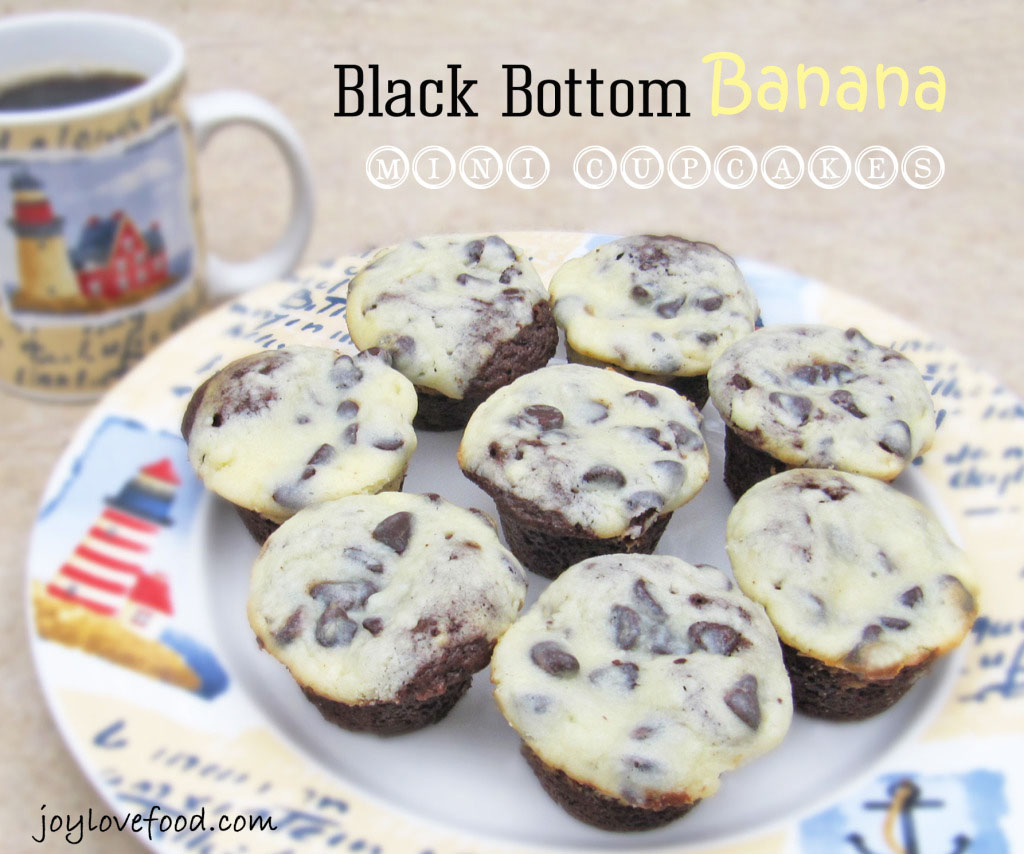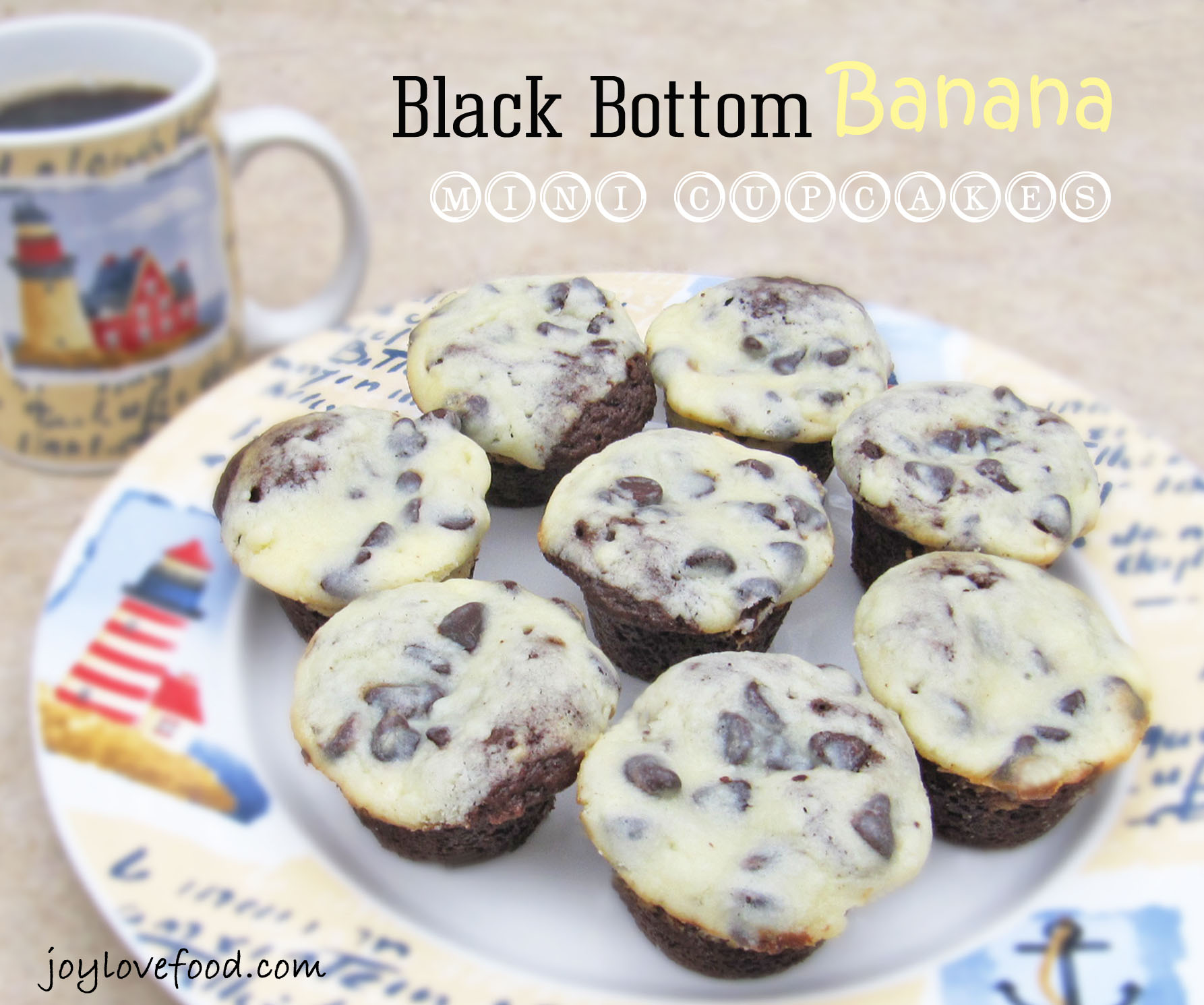 I love trying new recipes for bananas, I seem to always have a couple of bananas just hitting beyond peak ripeness in my fruit bowl as well as bananas in my fridge and freezer.
So, I was excited when I learned about Chiquita Bananas' Cooking Lab Recipe Contest running weekly through November 24th. Each week they reveal two ingredients which you can use, along with bananas, and any other ingredients you like to come up with a recipe and submit it for a chance to will various prizes including a chance to have your recipe featured in their banana recipe collection.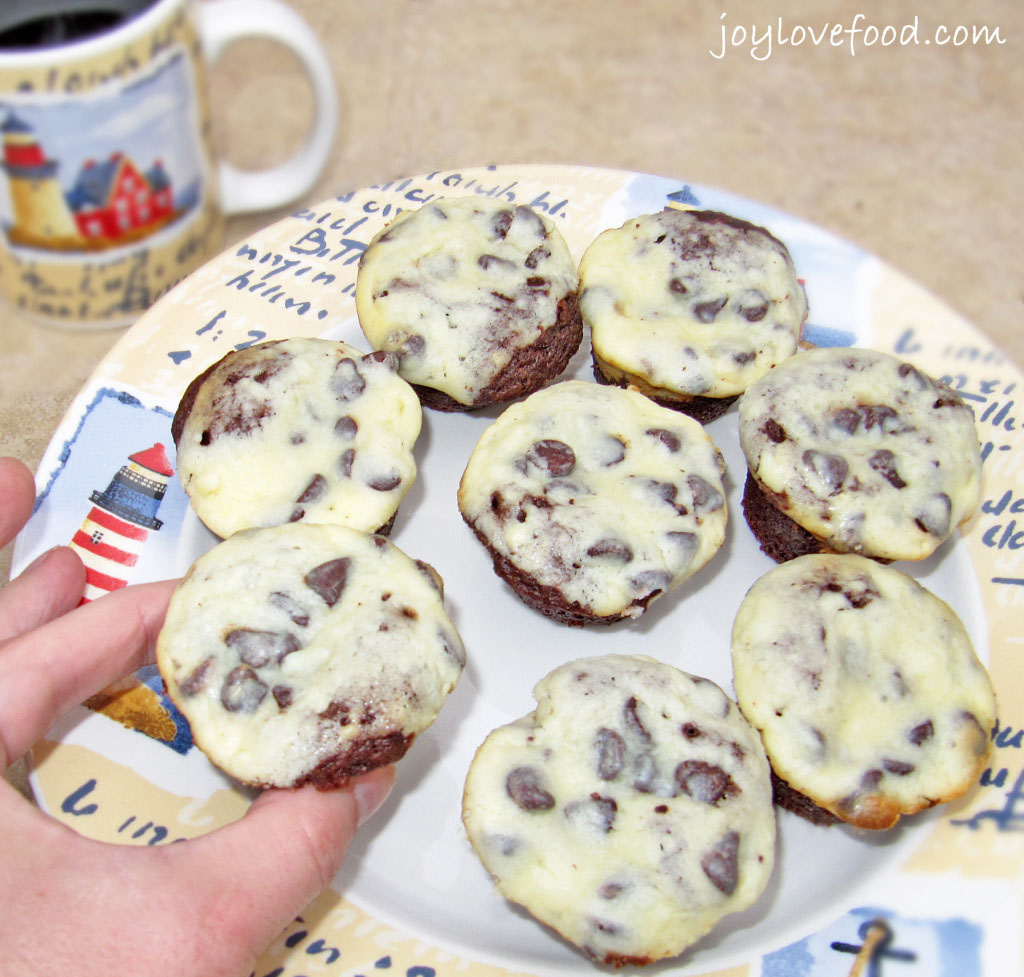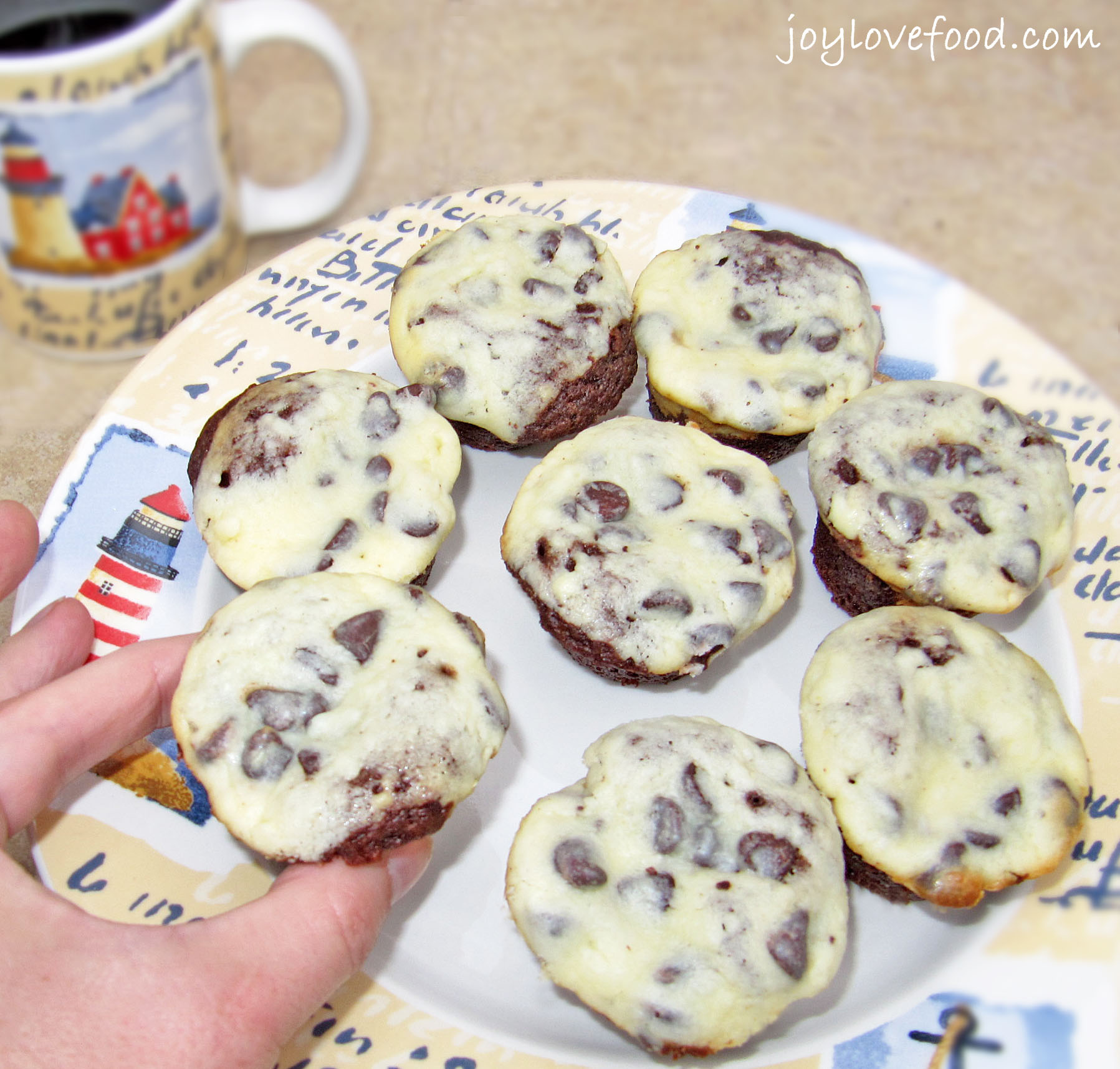 This past week when I saw the contest ingredients were cream cheese and chocolate chips, my mind immediately went to black bottom cupcakes. Black bottom cupcakes are a favorite of mine from childhood, and I thought bananas would be a nice addition.
Black Bottom Banana Mini Cupcakes is the recipe that I came up with, boy are these little cupcakes delicious! They are perfect as a morning treat along with a cup of coffee or are wonderful any time of day when you a craving a little something sweet!
Black Bottom Banana Mini Cupcakes
Chocolaty banana mini cupcakes topped with a creamy layer of cream cheese and chocolate chips!
Ingredients
1 (8 oz) pkg cream cheese, softened
1 egg
1/3 cup white sugar
1 cup semi-sweet chocolate chips
1 ½ cups all-purpose flour
1 cup white sugar
1/3 cup unsweetened cocoa powder
1 teaspoon baking soda
½ teaspoon salt
2 ripe bananas, mashed
1/3 cup vegetable oil
½ teaspoon almond extract
Instructions
Preheat oven to 350°F. Lightly grease or place muffin liners in a 24 cup mini-muffin tin.
In a large bowl, using an electric mixer, beat cream cheese, egg and 1/3 cup sugar.
Add the chocolate chips and stir to combine
In another large bowl, wisk together flour, 1 cup sugar, cocoa powder, baking soda and salt.
Add in mashed bananas, vegetable oil and almond extract, stir with a wisk or spoon to combine.
Spoon banana batter into mini muffin tins, filling about half way to the top of each cup. Place a dollop or two of the cream cheese mixture on top of each filled muffin cup.
Bake in preheated oven for 15 – 20 minutes or until a toothpick inserted into the middle of a cupcake comes out clean.
Cool muffin tin on wire racks for 5 minutes. Remove cupcakes from tin, place on racks and cool completely.
http://joylovefood.com/black-bottom-banana-mini-cupcakes/
copyright 2016 | joylovefood.com