The classic combination of lemon and buttermilk is so delicious in these cheerful Lemon Buttermilk Mini Loaves. Perfect for gift giving, a summer party or a sweet little treat anytime.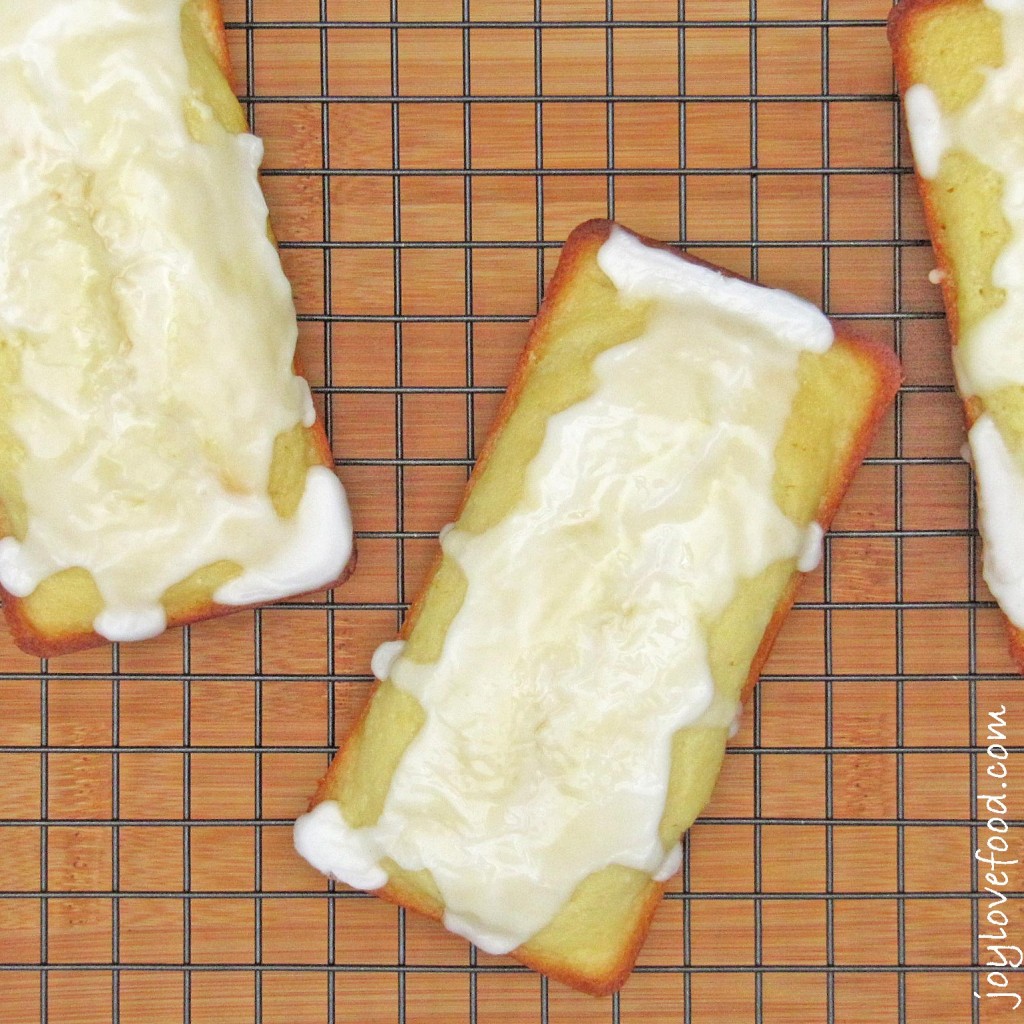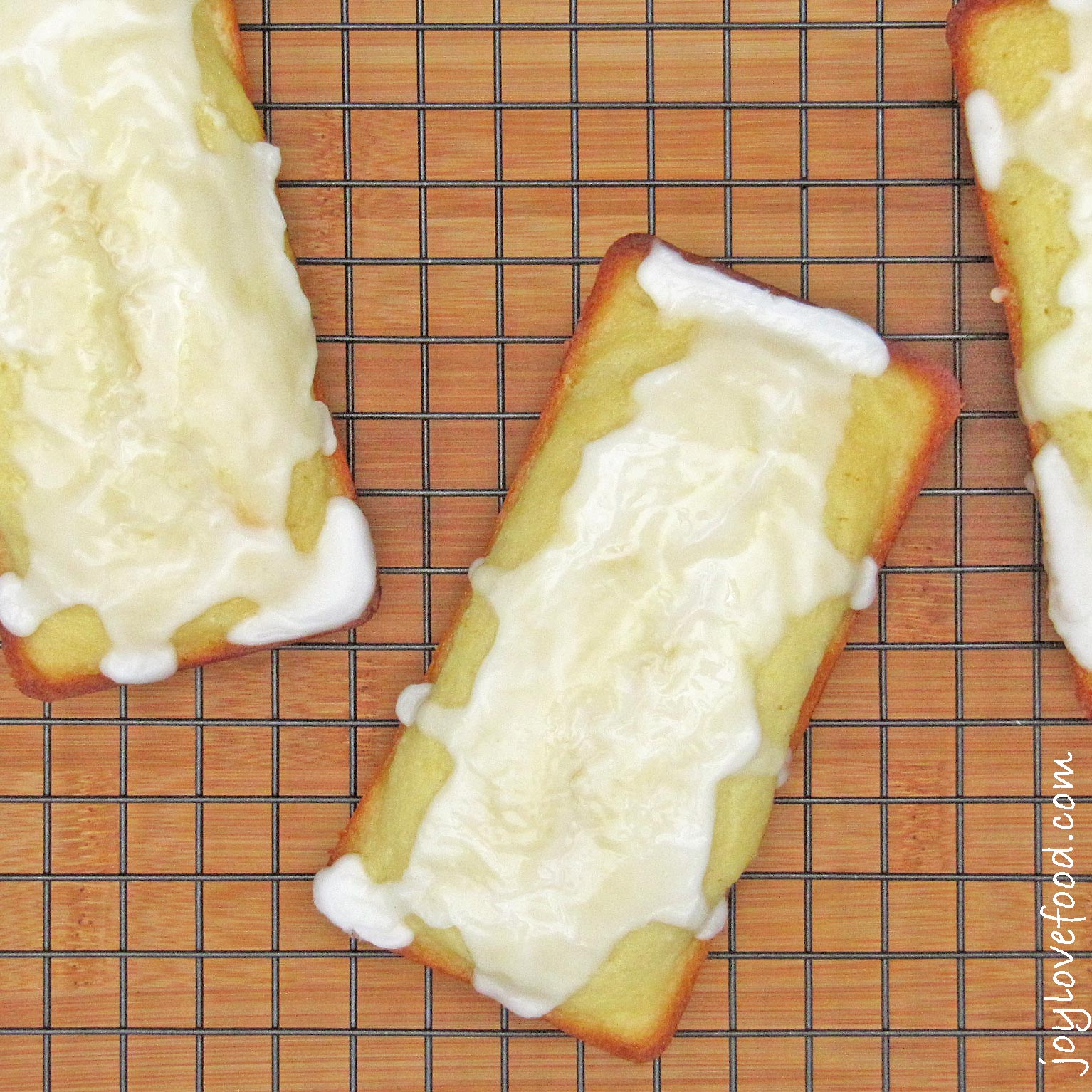 I Love Any Excuse to Bake
I love baking and am always happy to have any excuse to get in the kitchen, turn on the oven and bake up something delicious. Recently, I received an excuse to bake from an unexpected place – my son's allergist.
Shortly after his first birthday, my son was diagnosed with both a milk and an egg allergy. By the time he was two years old, he had outgrown the milk allergy. As we discovered when he happily polished off – to no ill effect – a large piece of ice-cream cake at my in-laws' anniversary party.
Over the years, his egg allergy has lessened. Going from him being unable to eat anything containing eggs, to being able to eat anything that has eggs in it, as long as it's baked. So, now, at the age of 7 years old, the only thing he cannot eat is an actual egg such as scrambled eggs, hard boiled eggs and mayonnaise.
At his last visit to the allergist, his doctor recommended that for the next 6 months, my son eat at least one baked good containing eggs every day, thus increasing his tolerance. Then at the end of the 6 months, he will be retested and hopefully the allergy will have diminished or be gone altogether. My son and I were both delighted with this prescription.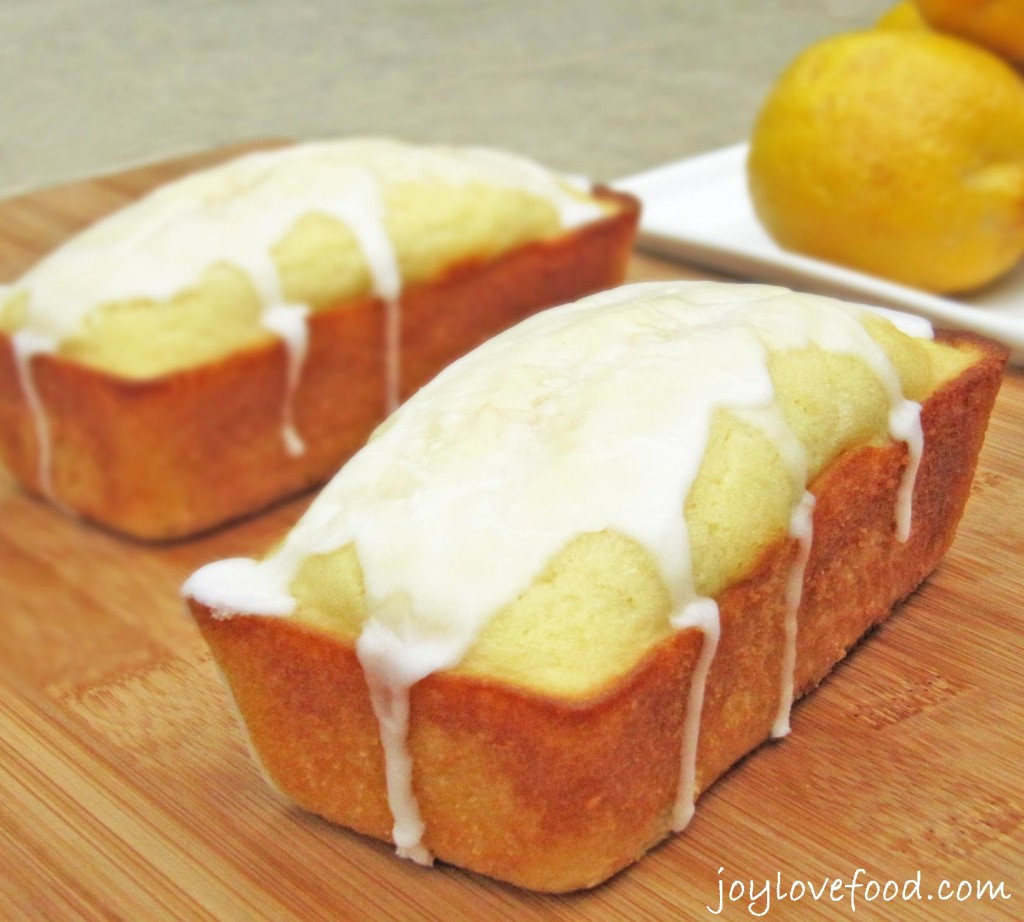 Baking for My 7-Year Old Son
My son loves baked goods, as long as they do not contain chunks of fruit, raisins or nuts. I've shared many of his favorites here including Apple Banana Mini Muffins with Vanilla Cream Cheese Frosting, Orange Sunshine Mini Loaves, Brown Sugar Banana Snack Cake with Vanilla Frosting and Spiced Pumpkin Mini Muffins.
Now that I have a doctor's prescribed excuse to bake regularly, I thought it was a perfect time to try some new recipes, with my son's preferences in mind. I love lemon breads, and since I had some buttermilk to use up, I decided to make lemon buttermilk bread. After some internet searching, I settled on this recipe from epicurious.com. The only change I made was to make mini loaves (the original recipe provides instructions for making a 9-inch Bundt cake or 36 cupcakes).
These Lemon Buttermilk Mini Loaves came out beautifully. The tart lemon flavor really comes through and is complemented nicely by the tang from the buttermilk. The loaves are moist and dense, similar in consistency to pound cake.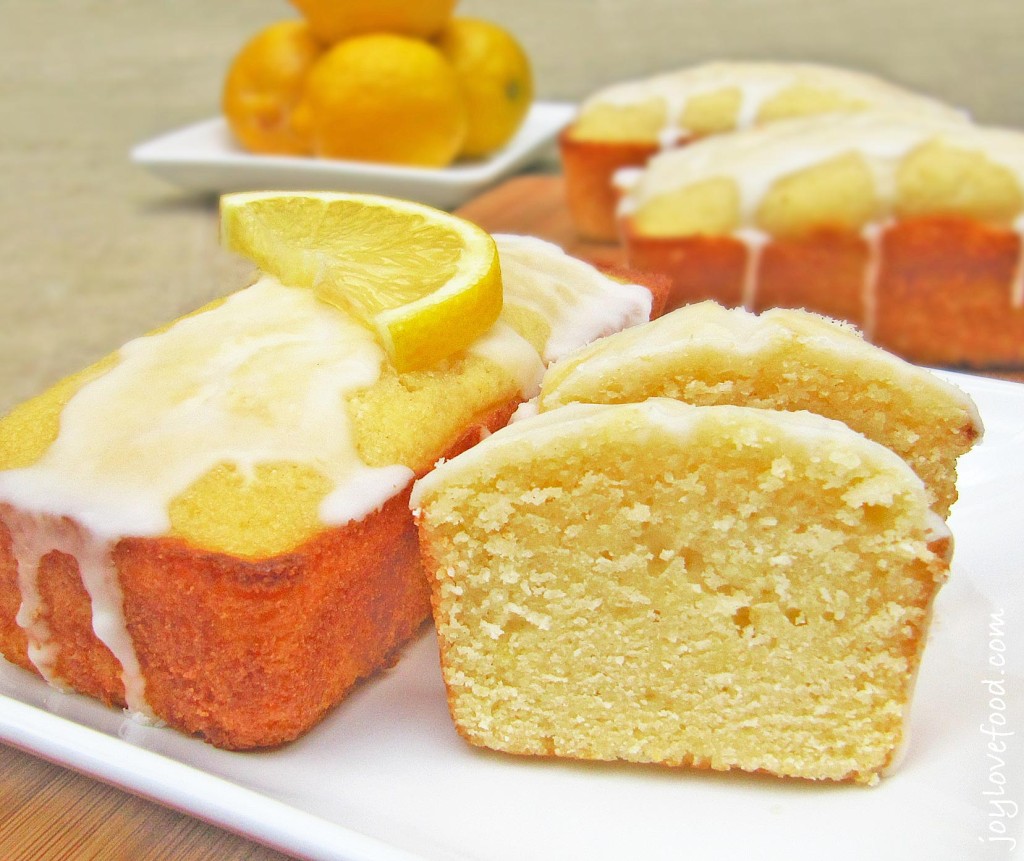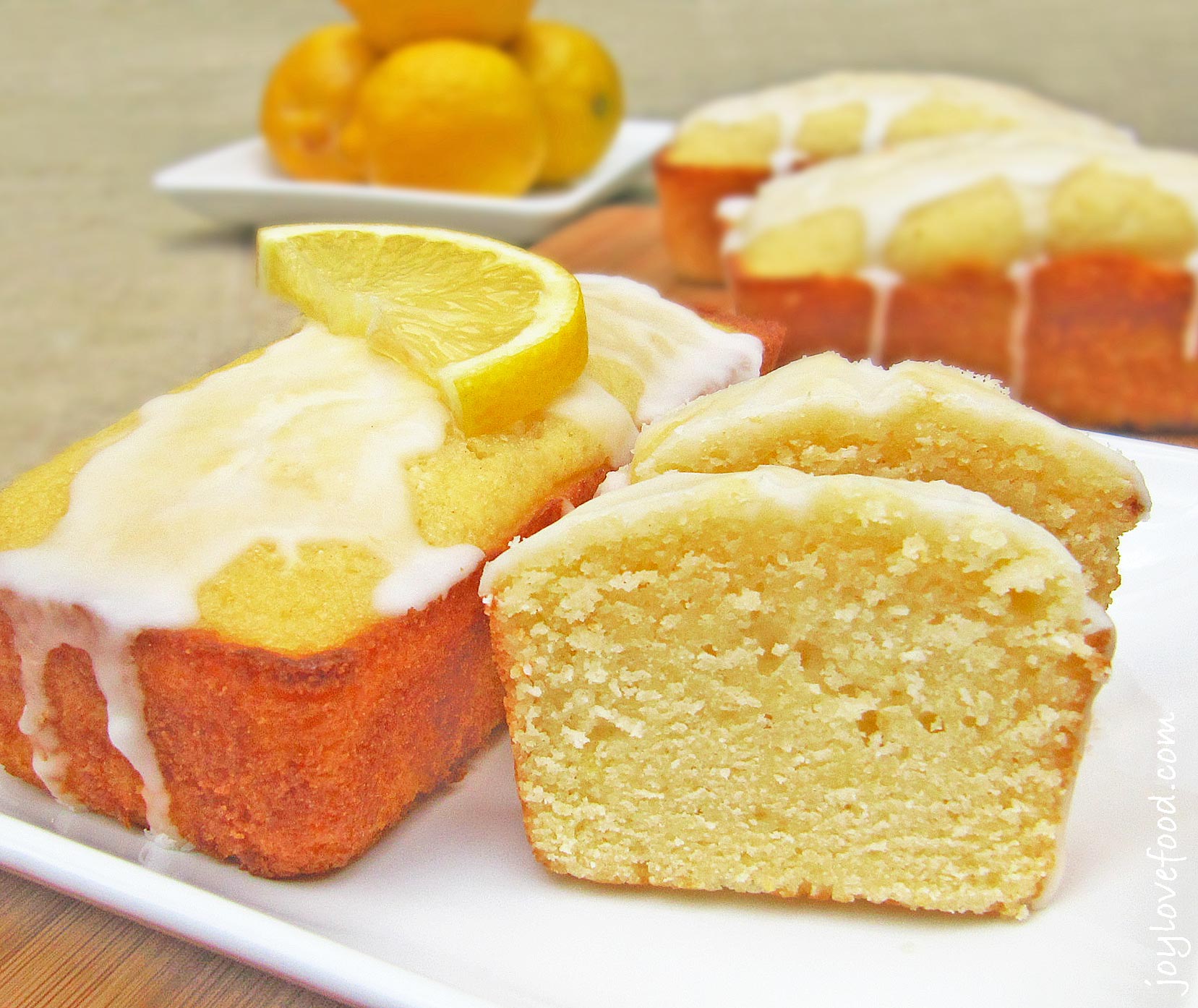 A slice or two of these delicious Lemon Buttermilk Mini Loaves is wonderful at breakfast, for dessert or as a little sweet treat any time of day. My son has been enjoying a couple of slices as his snack at school this past week.
These bright and cheerful Lemon Buttermilk Mini Loaves also make great gifts. They would be perfect for end-of-the-school-year gifts for teachers and bus drivers. These loaves would also be a great addition to a summer barbeque, picnic or potluck.
Lemon Buttermilk Mini Loaves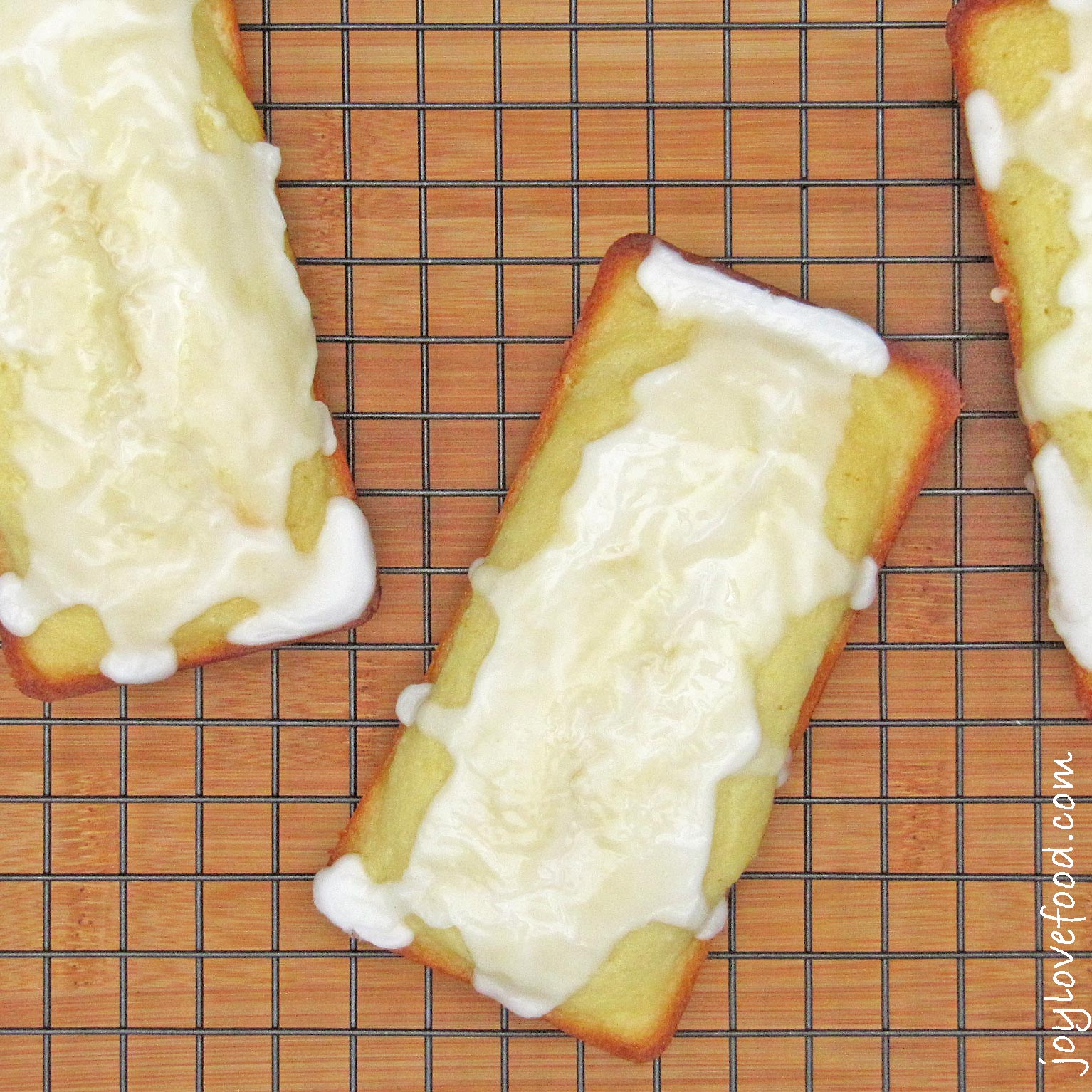 The classic combination of lemon and buttermilk is so delicious in these cheerful Lemon Buttermilk Mini Loaves, perfect for gift giving, a summer party or a sweet little treat anytime.
Ingredients
for the mini loaves:

1 cup (2 sticks) unsalted butter, at room temperature
1 ¾ cups sugar
4 large eggs, at room temperature
2 2/3 cups all-purpose flour
1 teaspoon baking soda
¼ teaspoon salt
1 ¼ cups buttermilk
1 tablespoon lemon zest
4 tablespoons lemon juice

for the glaze:

1 tablespoon lemon juice
¾ cup confectioners' sugar, plus more as needed
1 tablespoon cold water, plus more as needed
Instructions
for the mini loaves:

Preheat oven to 350°F. Lightly grease five (5) 5 ¾ inch x 3 inch loaf pans.
In a large bowl, using an electric mixer, fitted with the paddle attachment, beat together butter and sugar until light and fluffy.
Add the eggs, one at a time, beating well after each addition.
In a medium bowl, whisk together flour, baking soda and salt.
In a small bowl, whisk together the buttermilk, lemon zest and 4 tablespoons of the lemon juice.
Add flour mixture alternating with buttermilk mixture, to egg mixture in three additions, stirring after each addition and scraping down sides as needed.
Spoon batter into greased loaf pans, filling each pan about ¾ of the way full. Bake in preheated oven for about 35 minutes or until a tester inserted into the middle of a loaf comes out clean.
Cool pans on wire racks for 10 minutes. Remove loaves from pans, place on rack and cool completely.

for the glaze:

In a small bowl whisk together 1 tablespoon lemon juice, confectioners' sugar and 1 tablespoon of water until very smooth. Add a little more sugar or water as necessary to desired consistency.
Spoon glaze evenly over loaves.
Allow the glaze to firm, then slice and serve, or refrigerate loaves, individually wrapped in foil.
http://joylovefood.com/lemon-buttermilk-mini-loaves/
copyright 2016 | joylovefood.com
Recipe adapted from epicurious.com.