Juicy and sweet, roasted grapes, pair beautifully with fresh thyme in these soft, delicious Roasted Grape and Thyme Scones.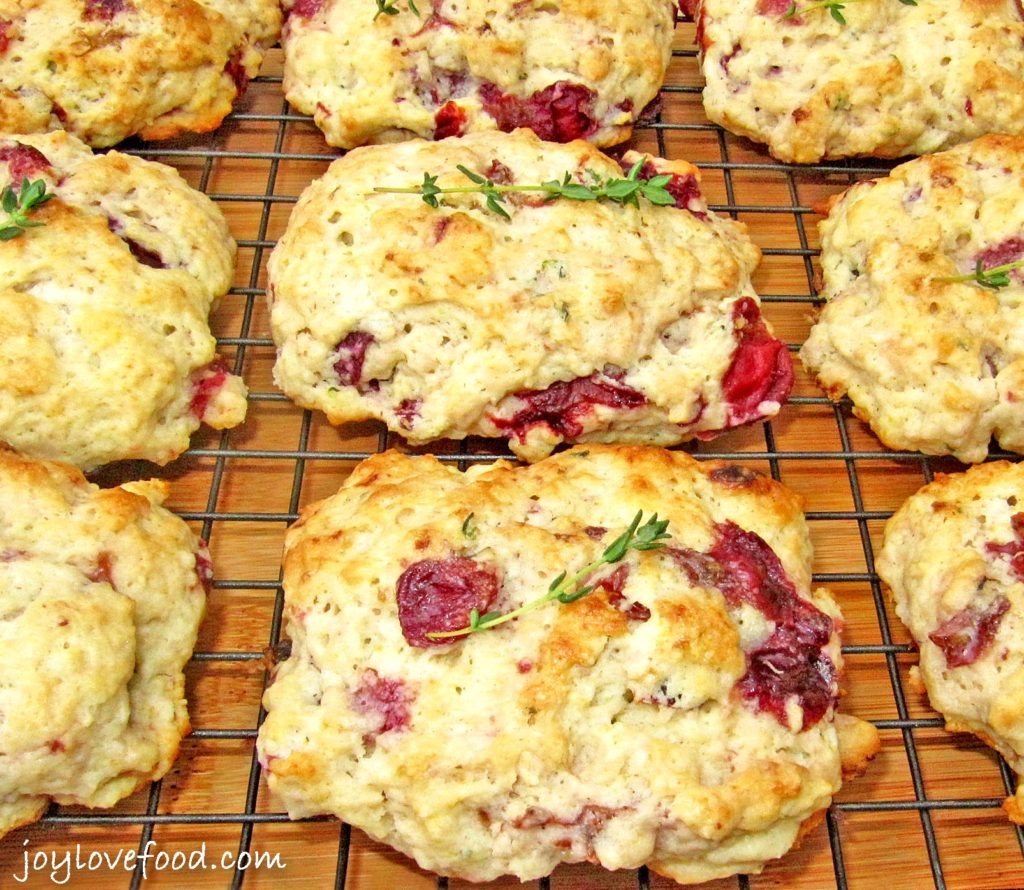 I love scones. I love eating them, of course, and they are one of my favorite things to bake. And, I love trying new combinations of ingredients for making scones.
When I came across the original version of this recipe for Roasted Grape and Thyme Scones in the April issue of Better Homes and Gardens, I knew I had to make them. I love fresh herbs in baked goods and thought the combination with roasted grapes sounded wonderful. Indeed it is.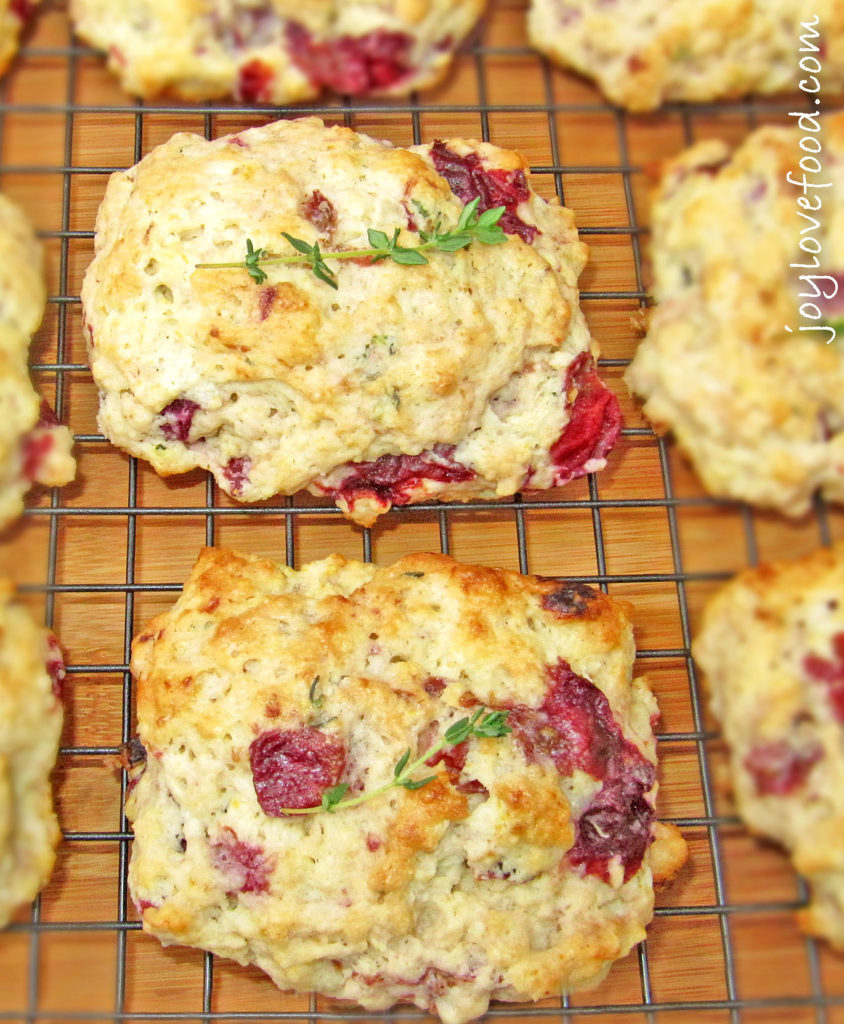 Roasting Grapes
I love roasting grapes, which caramelizes their sugars and brings out their juicy sweetness. So, even if you have a bunch of grapes that are on the tart and/or sour side, they will be delicious and sweet when roasted. Grapes that are already sweet on their own, are wonderful roasted too.
When I came across the original verison of this recipe for Roated Grape and Thyme Scones, I had a bunch of grapes in my refridgerator that were too tart and sour to enjoy on their own. I was already planning to roast them and was delighted to find a new recipe to incorporate them into.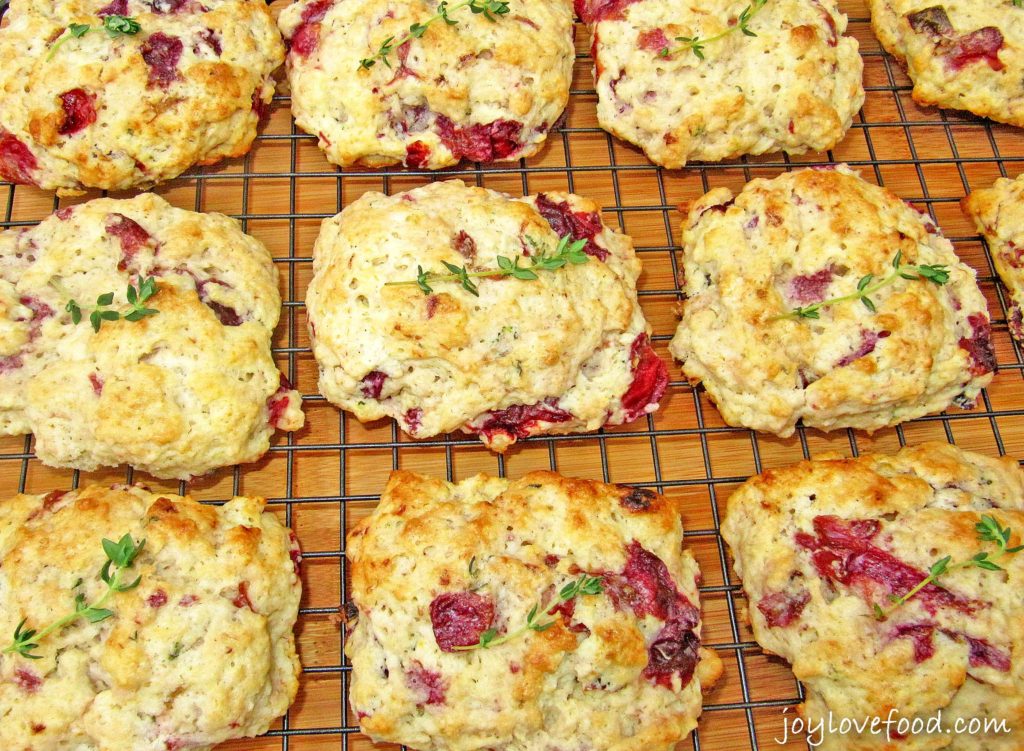 The original recipe calls for rosemary, with thyme as a suggested alternative. As thyme is one of my favorite herbs and since I has some fresh thyme on hand, thyme was the way I chose to go.
These Roasted Grape and Thyme Scones turned out beautifully, the thyme complements the roasted grapes so nicely and the scones are soft and delicious.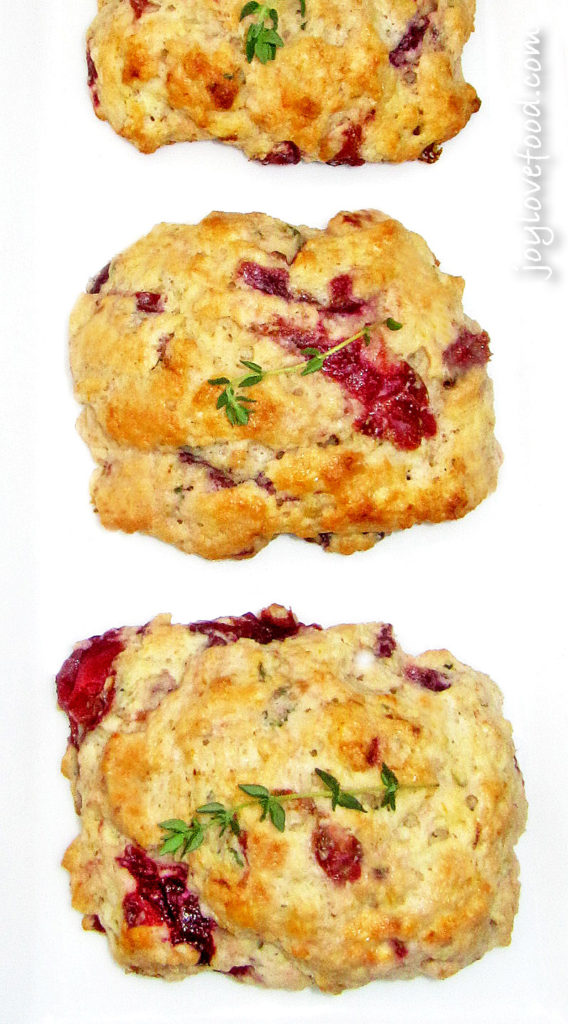 These Roasted Grape and Thyme Scones are delicious for breakfast with a cup of coffee. They are also great as an afternoon snack along with a cup of tea. These pretty scones would also be a wonderful addition to a special brunch for Mother's Day or any day.
What is your favorite scone ingredients combination? Please let me know in the comments below!
Roasted Grape and Thyme Scones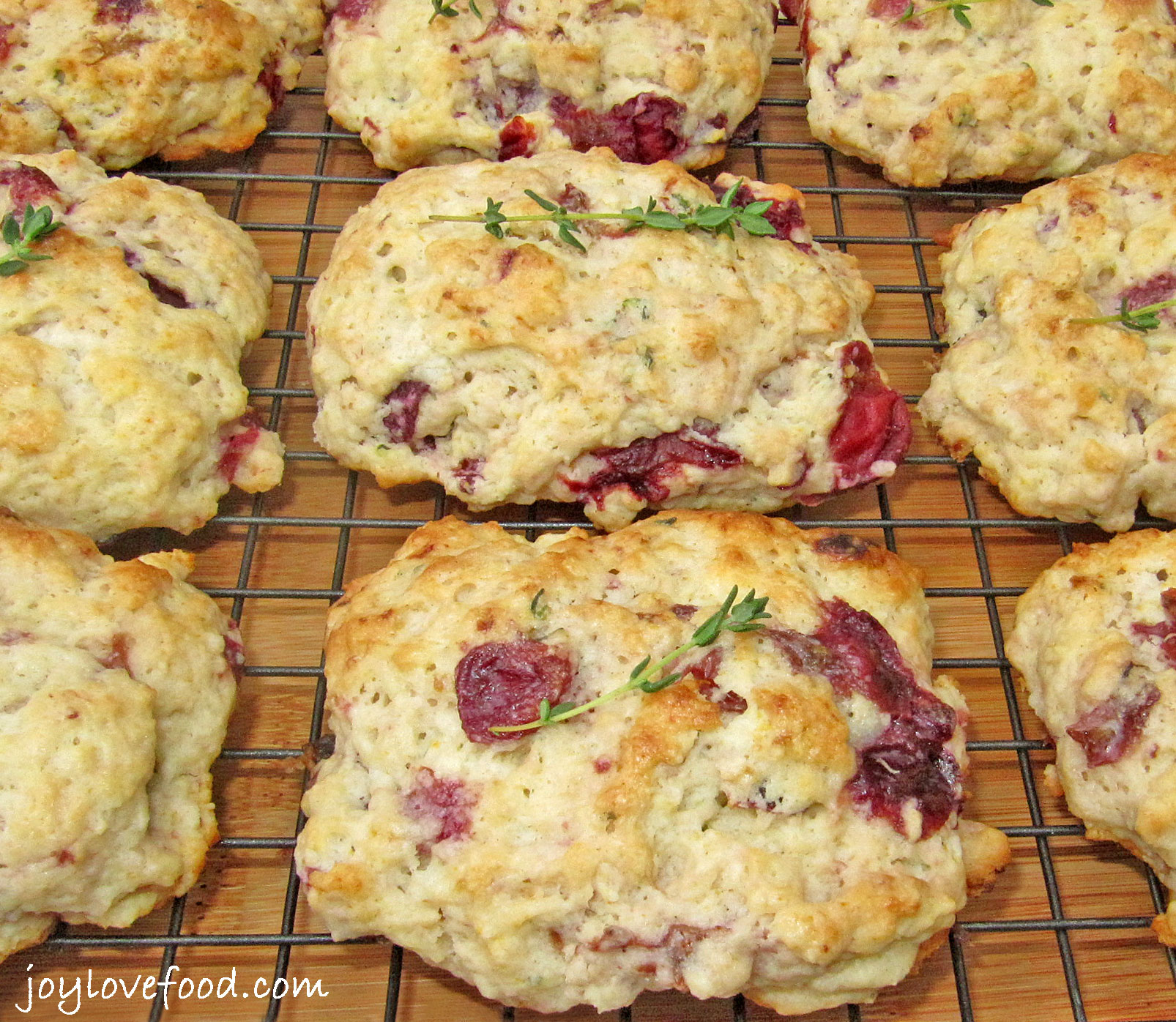 Ingredients
2 ½ cups seedless grapes
2 ½ cups all-purpose flour
2 tablespoons sugar
1 tablespoon baking powder
¼ teaspoon salt
6 tablespoons (3/4 stick) chilled unsalted butter, diced
1 egg
1 (8 oz) carton crème fraiche
¼ cup whipping cream
1 tablespoon chopped fresh thyme
Instructions
Preaheat oven to 400°F. Line baking sheet with parchment paper.
Place grapes on parchment paper lined baking sheet and roast 20 – 25 minutes, or until grapes are starting to burst, set aside.
In a large bowl, using a whisk, sift together flour, sugar, baking powder and salt.
Add butter and rub into flour mixture with fingertips until butter is reduced to the size of rice grains. Make a well in the flour mixture, set aside.
In a medium bowl, crack egg (discard shell), and lightly beat egg with a whisk. Whisk in crème fraiche and whipping cream to blend.
Add egg mixture, all at once, to well in the dry ingredients; Add in roasted grapes and thyme and stir with a spoon until just combined.
Gather dough into ball with your hands and place on lightly floured surface. Knead for 10 – 12 strokes or until dough is nearly smooth.
Pat dough into an approximately 10-inch by 6-inch rectangle. Using a knife, cut into 12 approximately 2 ½-inch by 1 ½-inch rectangles.
Place rectangles, 2 inches apart, onto parchment lined baking sheet.
Bake in the preheated oven about 15 - 20 minutes or until scones are golden brown and toothpick inserted into center comes out clean.
Remove scones from baking sheet, serve warm or cool to room temperature.
http://joylovefood.com/roasted-grape-and-thyme-scones/
copyright 2016 | joylovefood.com