Jump to recipe
Chicken Curry with Cashews – a delicious, creamy and nutty curry that is full of flavor, perfect for a cozy dinner on a chilly day.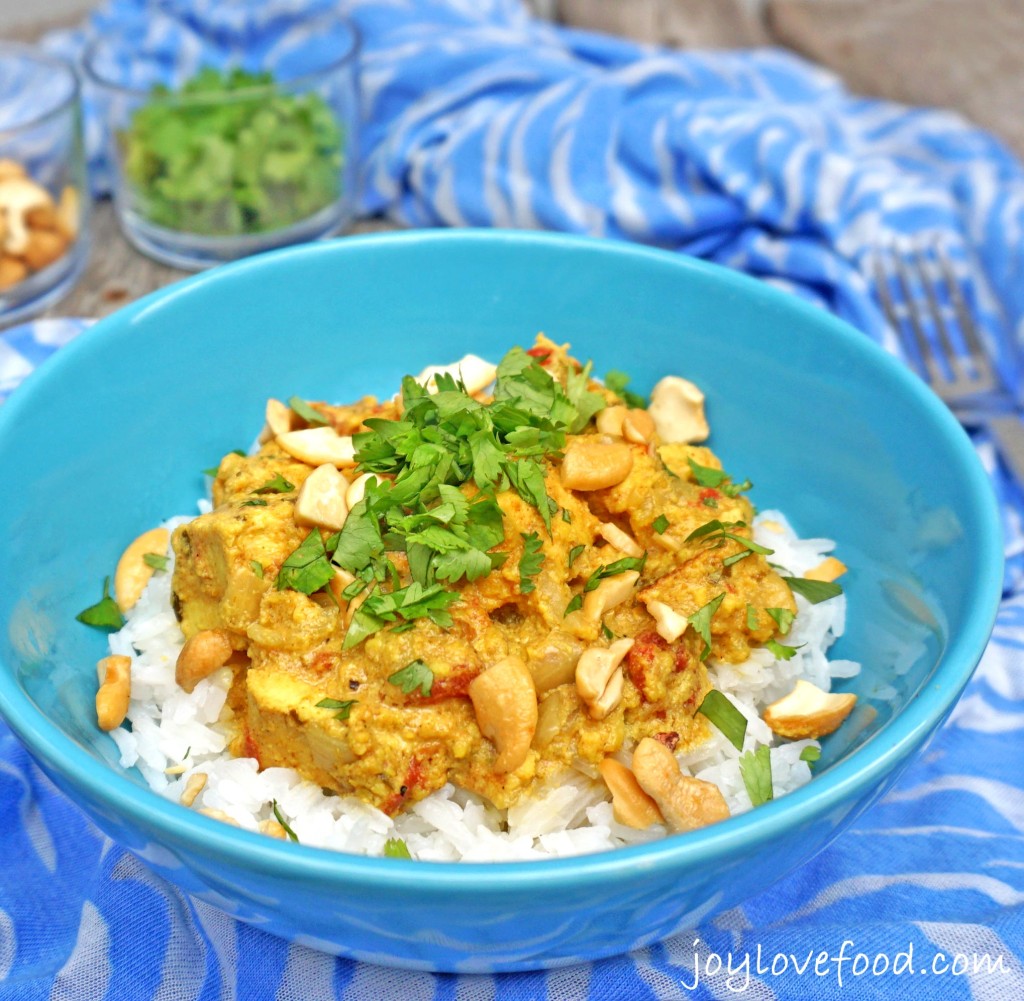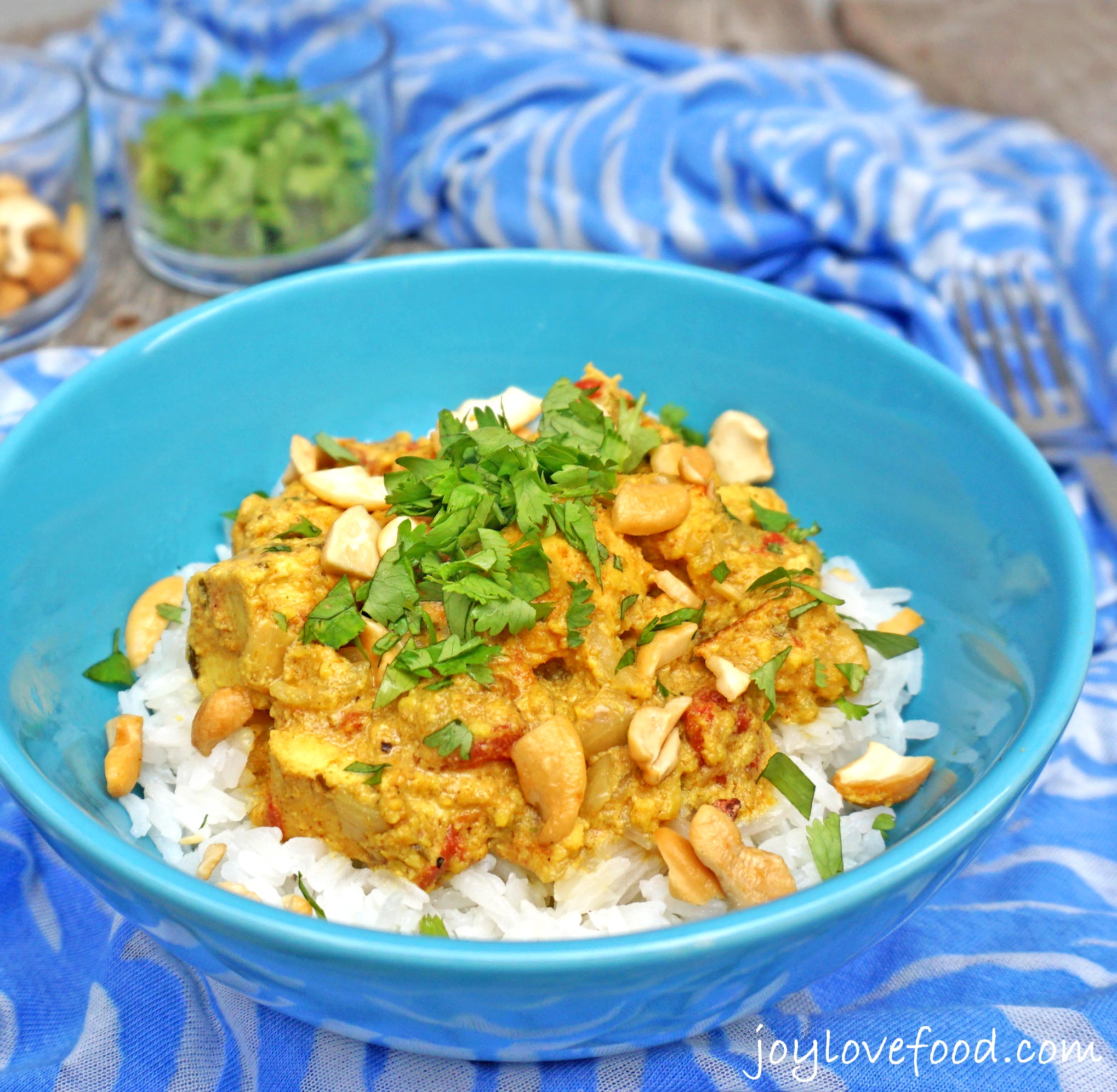 I love creamy chicken curries, and this Chicken Curry with Cashews is one of my favorites. The creaminess comes from Greek yogurt as well as cashews, which are ground and added towards the end of cooking. The ground cashews provide a wonderful depth of flavor and give the curry a rich nuttiness.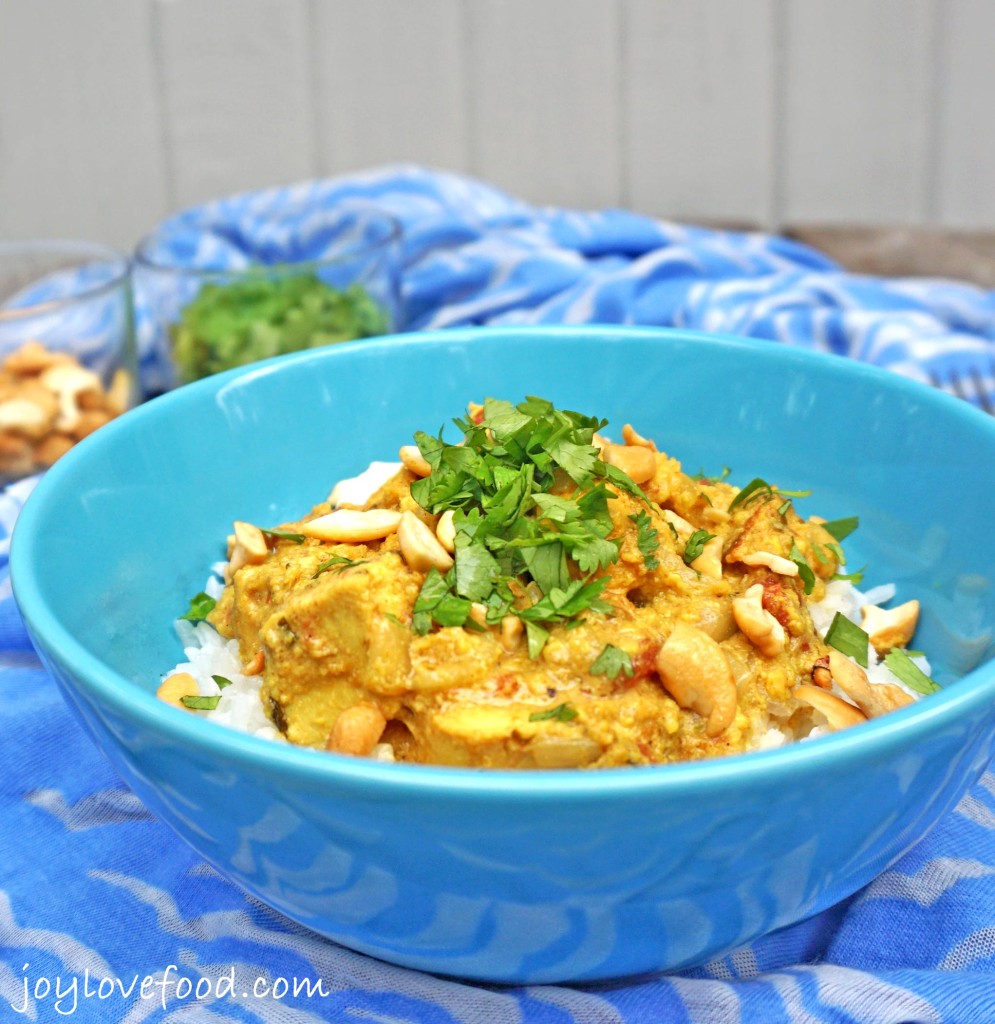 The original recipe is from the January 2005 issue of Gourmet magazine. I've been making it since it first was released, but this is the first time I made a version of it for my kids.
I toned down the heat from the original recipe, though retained all the wonderful flavor. I also used boneless skinless chicken breasts, which I cube at the end. The resulting Chicken Curry with Cashews is so delicious and full of flavor; my kids absolutely love it and this dish is now a favorite of the whole family's.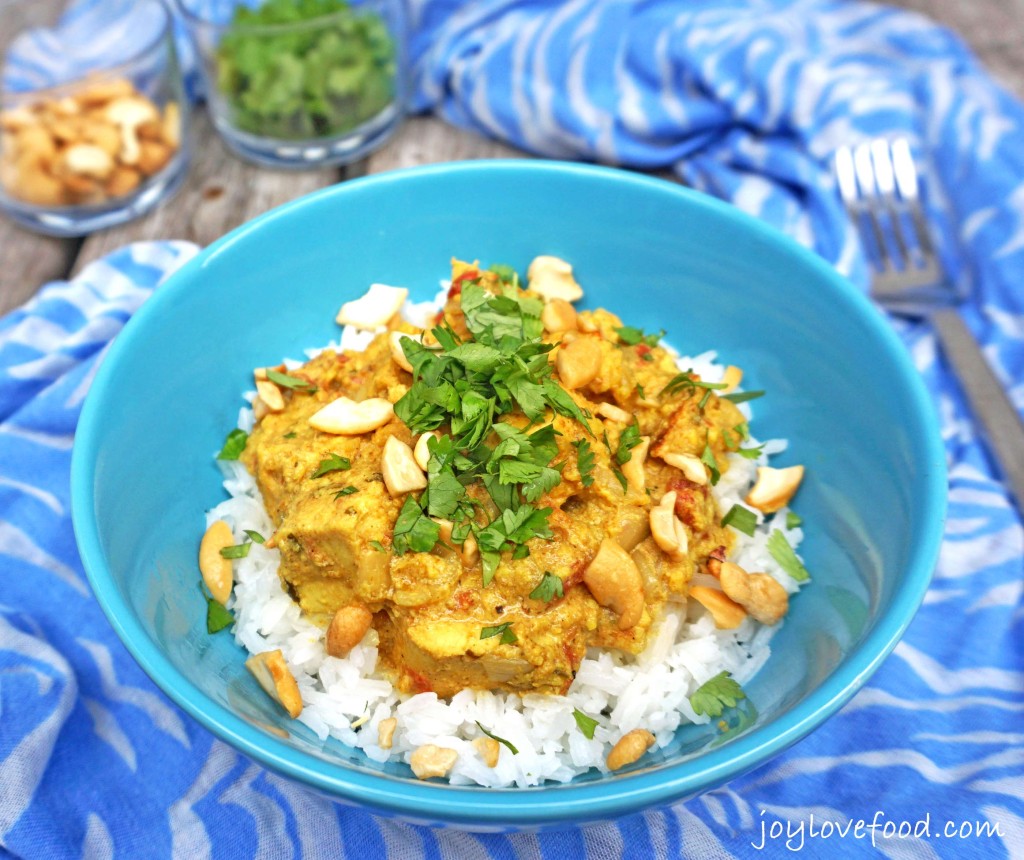 This delicious Chicken Curry with Cashews is so easy to prepare, and is perfect for a weeknight family dinner.
This flavorful curry, with it's creamy, nutty richness, is also a great dish to serve to guests; and a wonderful option for entertaining, especially during the busy holiday season.
Chicken Curry with Cashews

Chicken Curry with Cashews -- creamy, nutty and so delicious! Easy enough for a weeknight family dinner, but special enough for serving to guests.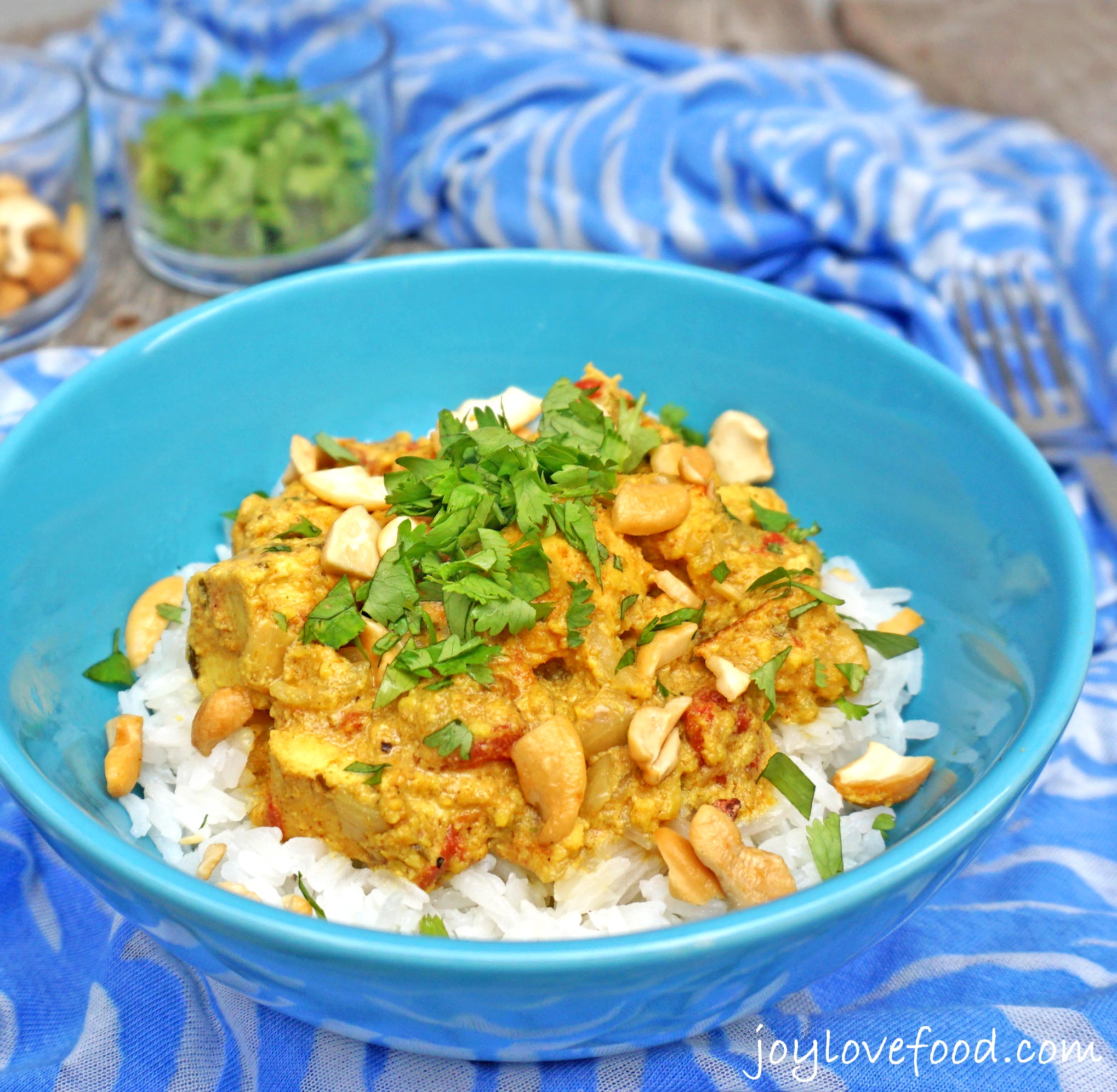 Notes
The Greek yogurt and ground cashews give this curry it's creamy, nutty richness. However, if you need to leave one or both out of the dish, due to allergies, or because you don't have one on hand, don't worry, the curry is still wonderful and delicious without.

Ingredients
2 tablespoons unsalted butter
2 medium onions, chopped (about 2 cups)
2 large garlic cloves, finely chopped
1 tablespoon fresh ginger, finely chopped
3 tablespoons curry powder
1 teaspoon ground cumin
1/8 teaspoon cayenne
2 teaspoons salt
2 lbs boneless skinless chicken breasts
1 (14.5 oz) can diced tomatoes, undrained
¼ cup chopped fresh cilantro
¾ cup cashews (about ¼ pound)
1 cup plain Greek yogurt
hot cooked rice (for serving)
additional chopped cashews and freshly snipped cilantro leaves for topping (optional)
Instructions
Heat butter in a large heavy pot over medium heat. Add onions, garlic and ginger and cook, stirring, until softened, about 5 minutes.
Add curry powder, cumin, cayenne and cook, stirring, about 2 minutes.
Add chicken and cook, stirring to coat, about 3 minutes.
Add diced tomatoes and cilantro and bring to a simmer. Cover and simmer gently, stirring occasionally, until chicken is cooked through, about 40 minutes.
Using a slotted spoon, remove chicken to a cutting board. Cut chicken into 1-inch cubes, return chicken cubes to pot. Stir chicken into sauce to combine.
Pulse cashews in a food processor until very finely ground. Add ground cashews and Greek yogurt to curry. Simmer gently, uncovered, stirring, until sauce is thickened, about 5 minutes.
Serve curry over hot cooked rice. Top with chopped cashews and fresh cilantro leaves if desired.
© 2023 copyright 2016 | joylovefood.com
Adapted from epicurious.com.